Health wood with EO glue of formaldehyde.
Eo glue is the fewest formaldhype requires using in hospital furniture, E1 is the standard of home furniture Protection each children's health , COMF-PRO use the highest standard, E0 glue desktop,desktop and edge with high quality protect , water resistant, Flame resistant, wear resistant and scratch resistant.
Patented tilting design, material from German STABILUS
Ergonomics tilting degree in reading, write and typing any position need. Patent keyboard design makes adjustable easy and one second finished. German safety certification from STABILUS gas cylinder.
Desk base make with carbon steel which stranger loading and stable
To double make desk stable using the double thickness steel in keyboard. Obstruction free concept design.
Synchronized height adjustment patented
Benefit and easy adjustment switch to user. Double steel ring inside of desk base makes desk more stable.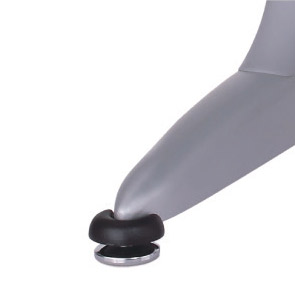 Lock and unlock wheels
Easy to turn on switch with lock or unlock wheel, toward child study focus.
ABS stationery design in left and right sides.
The both side of ABS stationery design in storage and material protect hit resistant.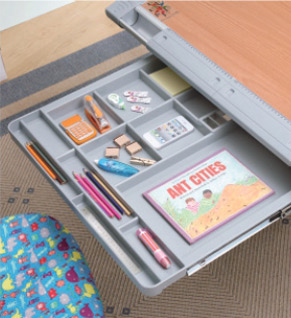 Biggest drawer for stationery
A drawer design a separate line to help kids easy set up their small paper or other stationery.
Storage designs by pretty aluminum material.
The aluminum stationery tray with the ruler makes user's hand relax in front the desk and ruler can movable to use.
Model:TH348
Material:E0 table board, Plastic material, Gas cylinder, Medium carbon steel, Powder coating
Table Color:Maple / Beech
Base Color:Blue / Red
Size:W93*70cm
Height:55~76cm(+/-2cm)
Tilting t:0~30degree(+/-2cm)
Origin:Taiwan