CP5 series was designed with elegant simplicity in mind. Featuring 0 mechanism, 1 paddle, and a patent-pending movement that relies on the simply sophisticated concept of 5 interlinked polyurethane wheel. The CP5 Series is a self weighing chair that intuitively responds to a wide range of body weights and sizes without the need for manual tension.
Whether it's to complement the decor of an executive suite or to function in the simplest of workplaces, the CP5 Series is a chair that's right for you.
Delivering comfort, style, and performance in an innovative, advanced office seating line at the extremely attractive price.
You won't find this combination of quality and affordability anywhere else but CP 5 !!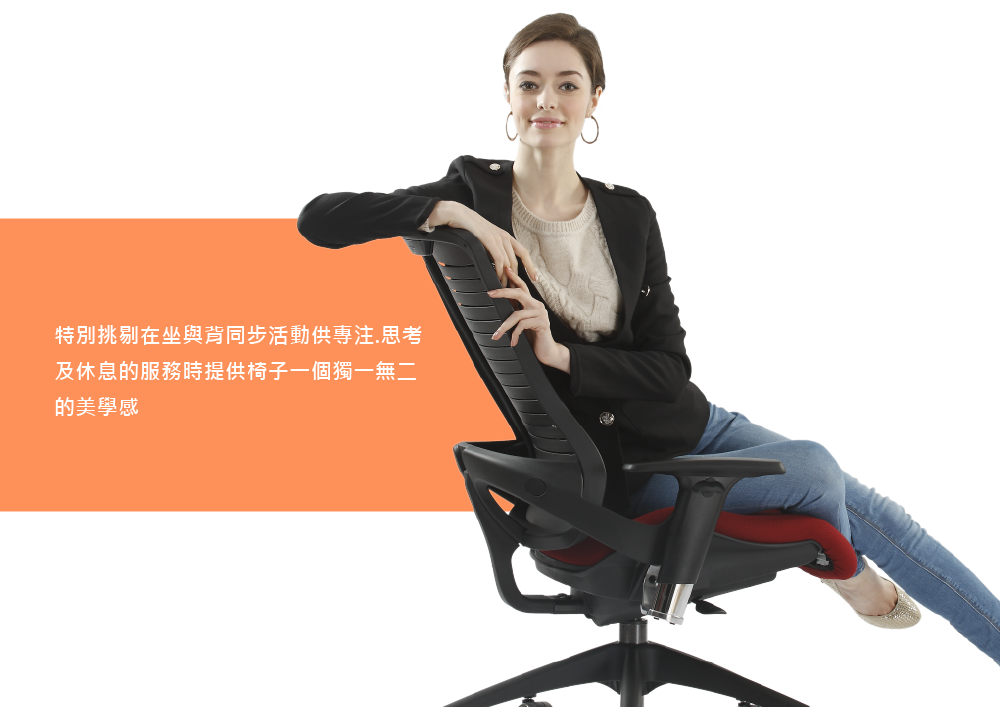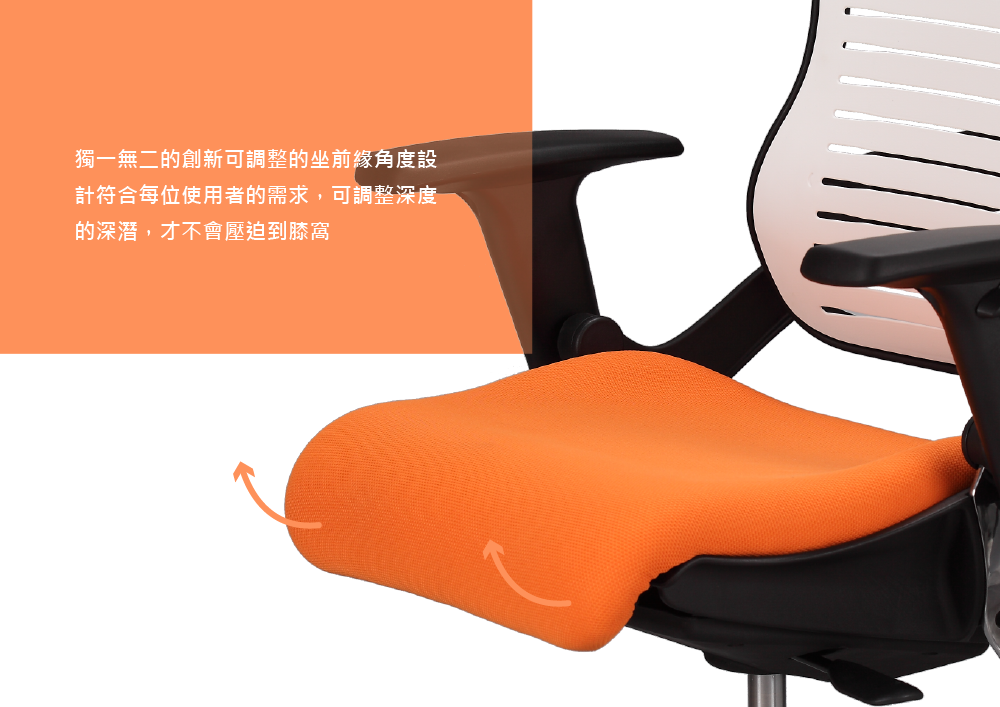 Type No.:CP5
Material:
Back:
Back frame-( Body structure ) nylon
PolyFlex back-impact Poly propulene
The two parts are combined to form firm and Comfortable back
Seat:
Seat frame-( Body structure) Nylon
Seat upholstery --impact Poly propulene with High quality inert foam and high elastic fabric.
Color:
Back cushion color :white with Seat cushion color: orange, green and black.
Back cushion color: black with Seat cushion color: black, red and blue.
Size:H 70 X 63 X 103 CM
Seat:50 X 47~49 CM
Back:H 46.5 X 60.5 CM
Seat Height:45~57 CM
Back Height:H 103~115 CM
Weight:19KG
Origin:Taiwan