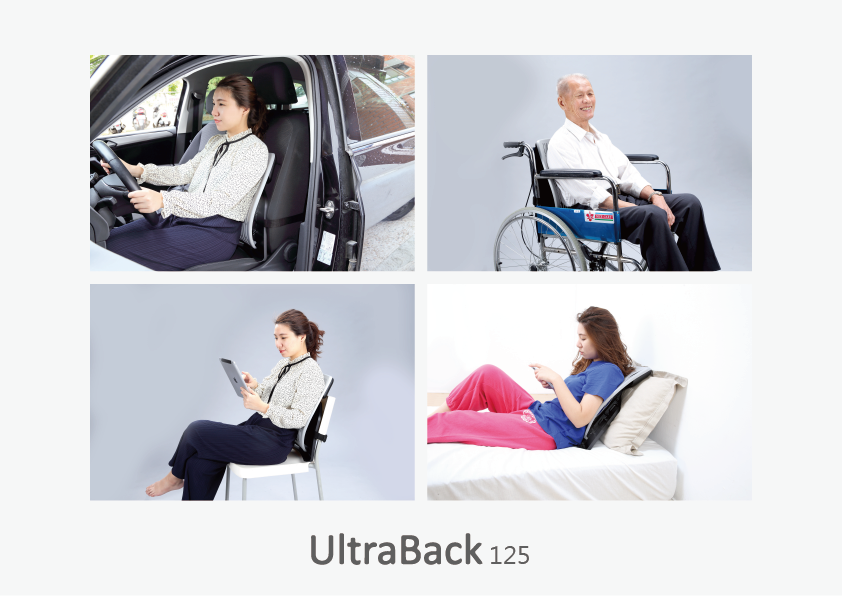 Convenient
"UltraBack 125" is an adjustable multi Back Support. Users can carry it in anytime anywhere, such as put it in the car, sofa, office chair, bed and even wheelchair.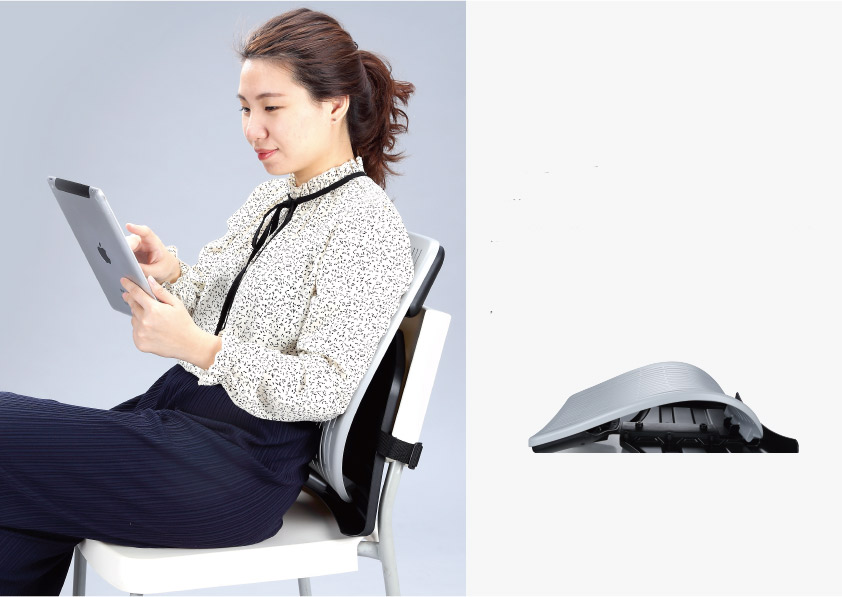 Support
"UltraBack 125" design 125mm flexible distance when the weight of upper body release in the lumbar support made perfectly buffer distance.
Breathable
The front cushion is our new formula material which makes more comfortable touching better than any foam cushion, mesh or fabric cushion. Designed perspective Back cushion remove the hot when seating the whole day.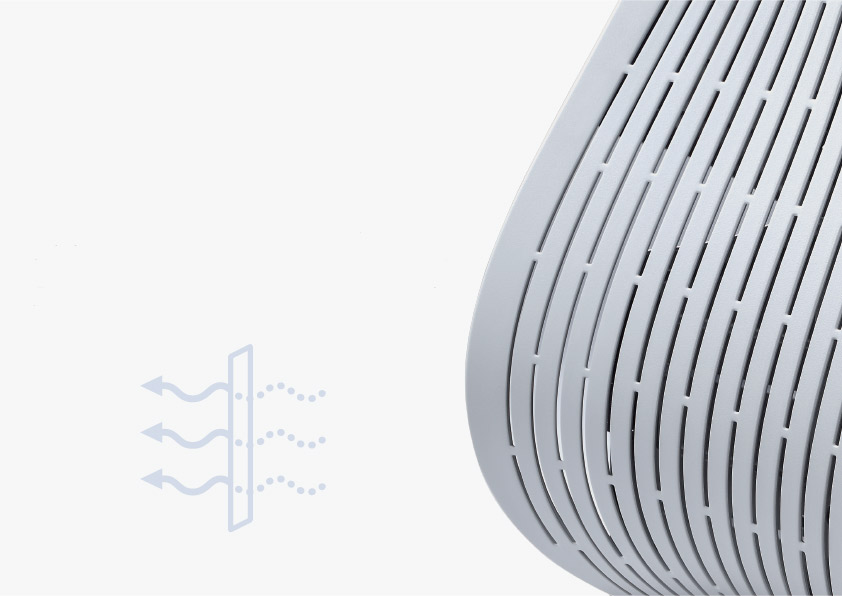 Adjustment
"UltraBack 125" can adjust 8 segments softness and degrees. So, elder, office worker or sit whole day's car driver can adjust this function to keep a great support anytime anywhere.
Safety
"UltraBack 125"has a safety loading test by BIFMA standard. The front cushion can be very flexible even force the 2800cc of SUV.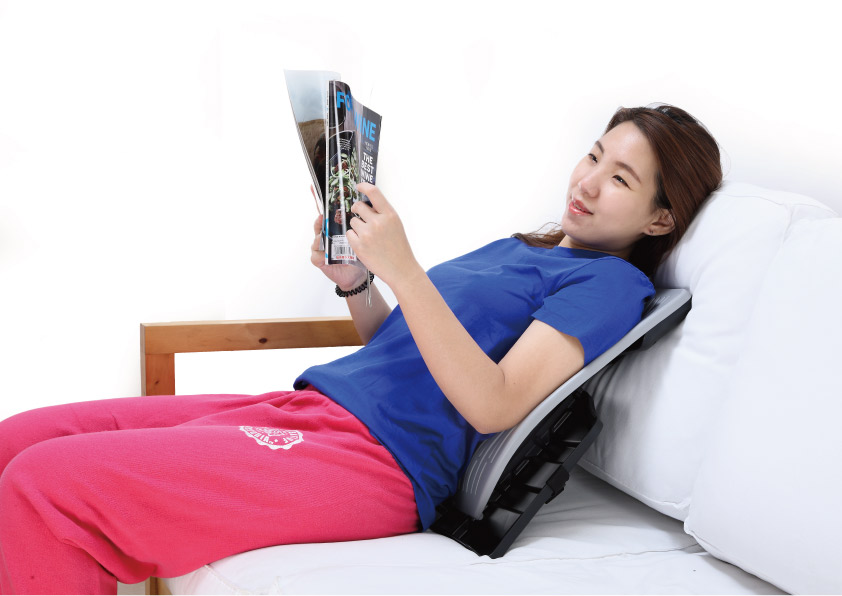 Comfortable
Promotes comfortable posture and correct spinal alignment.
Characteristic
8 segment adjustment.
Elasticised strap enables attachment to car seat or chair.
Add headrest.
Ideal for car, office or home.
Adjustable Lower Back Support UltraBack125's exclusive Features.
Designed specifically for whom with spinal pain, illness or disability.
Assists in the relief of back pain.
Provides support for user lower back.
Promotes comfortable posture and correct spinal alignment.
New material –easy to clear and flexible than mesh or foam or fabric. No need to maintain.
Portable and lightweight, can be used on any chair anywhere.
Adjustable elastic strap holds "UltraBack 125 "in position.
Specifications
W425cm*H440cm*D125MM
Height adjustable : 50mm (8 segments)
Angle curve: 0-20mm
Weight: 2.29kg