Function: The embedded design can be fixed the desktop board or bookcase shelf. (The suitable thickness is 2.5 cm)
Function: It's convenient to adjust the distance depend on the user's demand.
Function: It's organized for the user to place the book and take out conveniently.
Function: it's very easy to fix the books on the bookcase or desktop.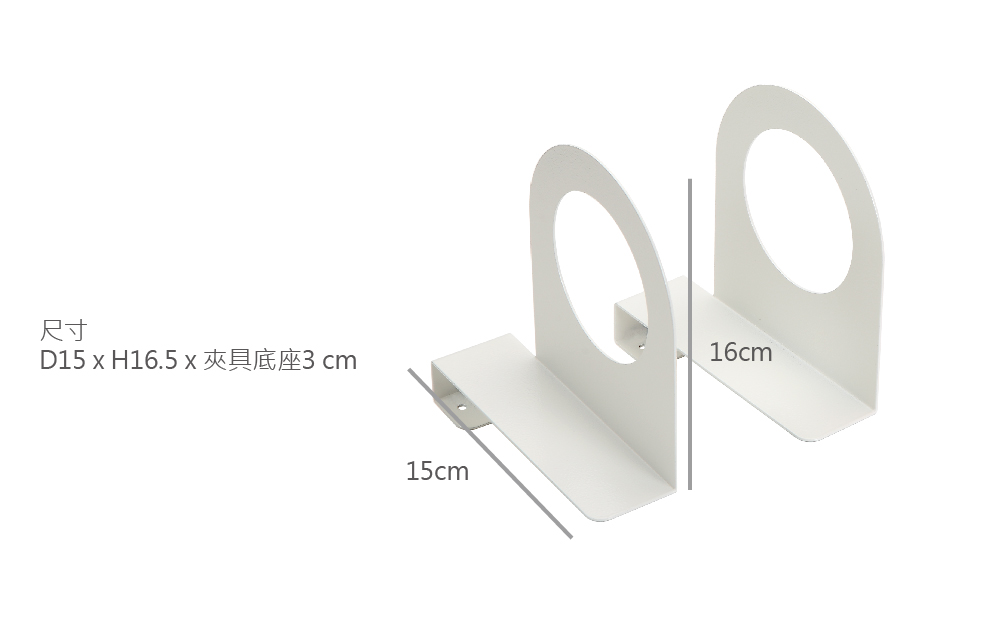 Material: Powder coating
Color: White
Dimension: D 15 cm*H 16.5 cm* Base clip 3 cm
Package: 2 pcs in 1 box
Origin:Made in Taiwan