COMF-PRO, make your idea come true
To be ability help drawing, view design, create tooling mold, process the final design and production.
COMF-PRO seriously select materials used
How to select right materials used according to design construction, the range of user age and user′s tall requests, use′s weight, consider how easy operation to user and how comfortable product touching.
COMF-PRO consider color selection
Consider country culture, different generation fashion color, color present feeling and resonance.
COMF-PRO ability sample making
Ability making sample by laser, 3D printing, CNC, test assembly, test function, dimension checking, outlook checking, ergonomic confirmation, user trying, question feedback, modify question, final confirm sample, patent application.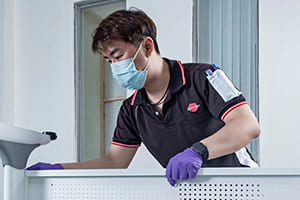 COMF-PRO ability tooling model maker
Dimension matching, difference matching, deal with product surface maker, difference feedback, materials testing, product user manual making.
COMF-PRO ability of product inspection in factory
All of first sample inspection when product step in mass production. It includes loading test, tensile test, destruction test, drop test, and color fastness test.
COMF-PRO double rigorous testing
New creating products have international inspection testing in third party.
COMF-PRO Life Hall combine all lead technical international brand, Japan award, SOHO furniture, children study room, school desk, school chair, computer desk, protection LED light, ergonomic school bag, study room design, and customization furniture.
COMF-PRO Kids ergonomics develop child adjustable desk and chair, combine with gas lift made from German, wear-resistant and impact-resistant desktop from USA Brand, and environmental protection materials, offer the while series of kids ergonomic growing desk and adjustable chair. Assist children have a correct sitting posture avoid hunchback and myopia. Moreover, COMF-PRO kids desk/chair follow children′s growing body to adjustment and adjust any angles of desktop to easy helps kids reading, writing or any other demands angles. Desk and chair can start from 3 years old to using until children growing up.
Why choice COMF-PRO is the best
We seriously request COMF-PRO quality because it using in our child. It is not only Taiwan's parents concern, but also all the world of parents desire.
Recyclable:The most important to protect earth is making a health, adjustable and ergonomic desk / chair, one desk accompany kids and used it until they are become adult. COMF-PRO concept to buy ONE and used it forever, no need to throw away, purpose save the earth environment and parents money. The range of desk adjustment will be COMF-PRO technical challenge
Made in Taiwan
COMF-PRO made in Taiwan.
Honor to God. Be honor have international furniture design award.